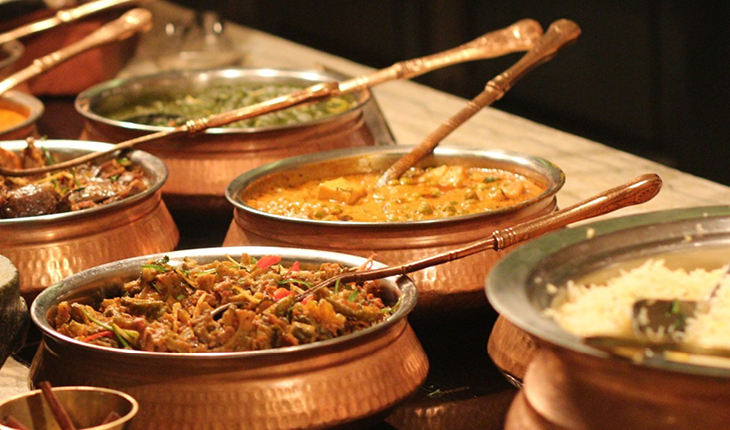 N THE 21ST CENTURY IN UK, USA AND CANADA, VAISAKHI CELEBRATIONS ARE SYMBOLIC OF PUNJAB'S RELIGIOUS AND SOCIAL HISTORY.
Many of us are not familiar with the challenges faced by farmers on a daily basis. Gone are the days when a very young bride in India was married to someone in a faraway village. Then, she had to move after marriage and start an entirely new life with total strangers. In that context, valuable life lessons were learnt through social activities during major festivals such as Vaisakhi. It was an important event signifying the day of 'Thanksgiving' to God for the bountiful harvest of the winter Rabi crops and a prayer for future prosperity by the farmers in Punjab. Today, social situations and value systems have undergone great changes. We do not all need to grow crops – we have grocery stores to get them from. However, some immigrants still miss those aspects of their previous lives.
Some of us still believe in prayer but, all of us believe in fun and enjoyment.
So, in the Western world we adapt. We have huge 'Baisakhi Melas' in cities such as New York, Vancouver, Toronto and Edmonton. More than a quarter million people of all religions – Sikh, Hindu, Muslim, Christians, etc. – attend these events in some cities. They partake in the delicious free vegetarian food from stalls generously sponsored by the various businesses and families of the local Indian community. All traditional foods such as Chole Bhature, Kadhi Chawal, Rajma, Aloo Poori, Kachori, Pakodas, Chaat, Masala Tea, fruit, fresh spicy lime juice, yogourt, Jalebi, Gulab Jamun, fresh sugarcane juice & vegetable or paneer cutlets are served. Nowadays, Bhangra and Giddha and other traditional Indian dances and music are performed on stages and enjoyed by all. Open teaching and participation are also encouraged. Whole areas of streets are closed off along parade routes which stretch over miles. Parades have several beautifully decorated floats and donations pour in as 'Kada Pershad' (sacred sweet dish) and almonds and fruit are generously distributed. Martial arts displays by young students both boys and girls and singing of kirtans accompanied by Harmoniums and Tablas, portray great skill, strength and practice by the youngsters. It is truly heartwarming to see youngsters involved in such activities. Kudos to their Gurus and parents for the effort to keep these youngsters as good, productive members of society and out of trouble. 'Kavi Sammelans' (poetry readings), turban tying sessions and contests, and 'wrestling matches' are also organized at several venues.
Save
Attendees of all ages, races and religions enjoy every aspect of the Vaisakhi celebrations in canada. This is proof of true multicultural tolerance, acceptance, participation and enjoyment. This popular 'Harvest Festival' celebration is unparalled even in modern times and brings great joy, and provides a valuable source of outdoor exercise. The community spirit of togetherness & bonding and the economic benefits of such an event is a welcome bonus!