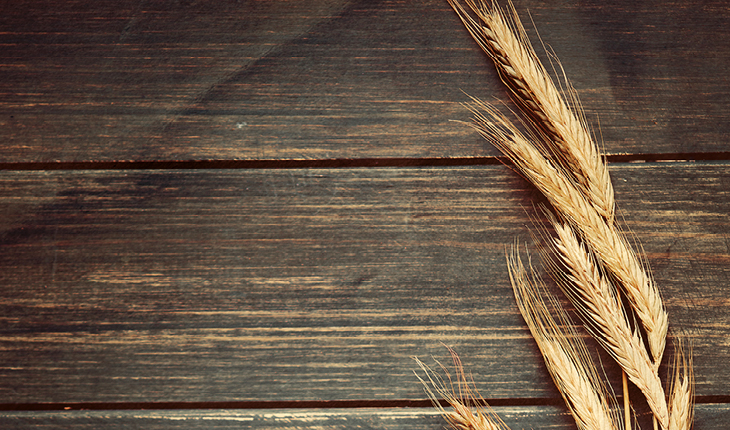 The vibrant festival of Vaisakhi, or Baisakhi, is considered to be an extremely important festival in India and around the globe for many reasons. Besides being important to the farmers as the harvest festival, this is of prime importance in Sikhism as the founding day of Khalsa Panth!!
Astrological Significance of Vaisakhi
The festival of Vaisakhi falls on April 13 every year and April 14 once in every 36 years. This is due to the fact that date of Vaisakhi is reckoned according to the solar calendar. Astrologically, the date of Vaisakhi is significant as it marks sun's entry into Mesh Rashi. For this very reason, many people also know Vaisakhi as Mesha Sankranti. The auspicious date of Vaisakhi is celebrated all over India under different names and rituals. It is celebrated as 'Rongali Bihu' in Assam, 'Naba Barsha' in Bengal, 'Puthandu' in Tamil Nadu, 'Pooram Vishu' in Kerala and 'Vaishakha' in the state of Bihar.
Significance of Baisakhi for Farmers
For the agriculturally rich state of Punjab and Haryana, Vaisakhi marks the time for harvest of Rabi (winter) crops and is therefore extremely significant for the farmers. The Vaisakhi Festival is also celebrated as a Thanksgiving Day festival in these states. After waking up early and dressing themselves in new clothes, farmers visit temples and Gurdwaras to express gratitude to God for the good harvest and seek blessings for the ensuing agriculture season. Farmers also celebrate Vaisakhi by performing energetic bhangra and gidda dance and participating in Vaisakhi Fairs.
Significance of Baisakhi in Sikhism
Vaisakhi is of major importance for the people following Sikh faith, as it was on a Vaisakhi Day, in the year 1699 that the Tenth Guru of Sikhs, Guru Gobind Singh founded Khalsa Panth or the Order of Pure Ones and gave a unique identity to Sikhs. On the same day the guru administered amrit (nectar) to his first batch of five disciples making them Singhs, a martial community. By doing so, he eliminated the differences of high and low and established that all human beings were equal.
Sikhs celebrate Vaisakhi by participating in special prayers organized at Gurdwaras. They also carry out joyful Vaisakhi processions to mark the day.
Significance of Baisakhi in Other Religions
The day of Vaisakhi is of significance for the Hindus as it was on this day in 1875 that Swami Dayanand Saraswati founded the Arya Samaj – a reformed sect of Hindus who are devoted to the Vedas for Spiritual Guidance.
Besides this, Vaisakhi day is of relevance for the Buddhists as Gautama Buddha attained Enlightenment and Nirvana on this auspicious day.
The Vaisakhi Celebration
Sikhs attend prayers at the Gurdwara (temple) in the morning. In large cities throughout North America there are Nagar Kirtans (processional singing of holy hymns) or parades held to commemorate the day.
The Nagar Kirtan usually departs from a Gurdwara and follows a parade route throughout the morning and afternoon. Sikhs will often do Sewa (volunteer services) at a Gurdwara or make and donate food to people during the Nagar Kirtan or parade. The individual groups, families or organizations that make or donate the food may set up Langar or snack stations throughout the Nagar Kirtan route for the Sangat (community of people) that attend. Sewa is an important pillar in the Sikh faith, and there is no better time to do Sewa than to do so with all of your community around you!
In many cities, Vaisakhi Nagar Kirtans are huge events with over 150,000 people in attendance. As it is a celebration, entertainment and fun events are part of the festivities. Many Vaisakhi festivals have stages where performers entertain the crowd.
If you would like to get involved and volunteer, you may attend the local Nagar Kirtan in your city – help set up, distribute food to attendees during Vaisakhi or visit your local Gurdwara to do some Sewa.
Vaisakhi In Canada
Canada has a thriving Sikh population and their community, together with people from many other diverse cultures, beliefs and backgrounds comes to life on April 13th for Vaisakhi Celebrations. Their warm, welcoming, friendly and inclusive attitude has made Vaisakhi celebrations in Canada a global phenomenon.
The province of British Columbia is home to Surrey, a city rich with Sikh culture and people. One of the greatest contributors to Vaisakhi celebrations in Canada, and Surrey in particular, is the Gurdwara Sahib Dasmesh Darbar Temple. The Gurdwara is the chief organizer of the Surrey Vaisakhi parade, which is said to be the largest Vaisakhi celebrations in Canada, and outside of India as well. The Gurdwara has been organizing the parade for a period of almost 2 decades. The second largest parade takes place in Vancouver, both usually approximately within a week of each other!
The turnout at Vaisakhi celebrations have been increasing over the years as more people have started partaking in these celebrations. It's just breath taking to see how much time, energy and effort are put together before, during and after the celebrations. There is so much generosity, love and care that is shared amongst people regardless of who and what their faiths are. There are children and elders who are all equally involved in doing Seva during Vaisakhi. Everyone has beautiful smiles and are greeting each other as well as offering to others – making sure everyone gets something and no one gets missed out. It's a very colorful day with people in beautiful suits and the little ones in their adorable traditional outfits. The air is filled with the aroma of pots of hot steaming spicy chai, freshly made jalebis in huge frying pans and freshly made pakoras. Their hard work, dedication, unity and togetherness is admirable. It's an amazing day to spend with your families, friends and loved ones – to learn, enjoy and simply to celebrate.
Save

Shabnam Khan
Contributing Writer